Picked up a sirloin tip roast last night. I split the roast into 2 and rubbed one with mustard, cut some slits for garlic, and Oakridge BBQ Black Ops.
http://www.oakridgebbq.com/shop/signature-edition-black-ops-brisket-rub/#axzz3DrZw2Oxs
The second half I coated with the same black-ops, but then covered it in  a basket weave of bacon.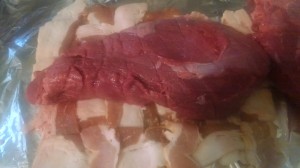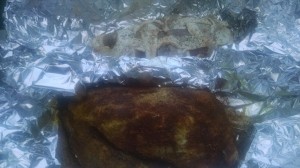 Got the fire ready. Using hardwood.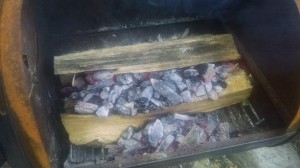 Smoked until internal temp was 140.