Celebrating Edward's 2 year birthday and a special note from Grandpa to Marcella.
Build your own pizza. Had a multitude of toppings to choose from. Was going to cook them all on the grill but only managed to do one as it looked like we were going to get a pretty good storm.
Toppings
Getting the stone heated up (scrap piece of soapstone)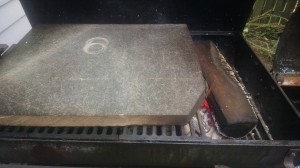 Getting the crust rolled out and brushed with olive oil, salt, pepper, garlic, and parmesan cheese.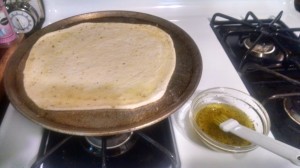 First pizza and the only one done on the grill was pepperoni for the kids
The rest were done in the oven at the highest temp (550)